History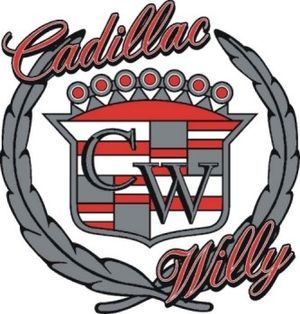 Cadillac Willy is based out of Destin, Florida. The band has played just about every bar in town and have created a steady following. You can catch Cadillac Willy at Alys Beach, Redfish Taco, The Hub, and Baytowne - Sandestin.  

In the year 2000, percussionist, Louie Antoon and lead guitarist, Clayton aka "Bubba" Bonjean began the formation of what is now Cadillac Willy. It all started in Bonjean's project studio. Bonjean and Antoon were honored to have former Allman Brothers bassist Dave Goldflies sit in on the first recording sessions.  In the early years, the original band members were, Josh Pace, John David Sullivan, Patrick Wilson, Louie Antoon and Clayton Bonjean.

Over the past decade, many great musicians have played in Cadillac Willy like John Mark Turner, Scott Crompton, Tim O'shea, Mike Ingram, Robert Chaffe, Mikey J, and Charles Pagano. Over 10 years ago Metz Barnes joined as singer for the band and Shawn "Shack" Shackelford joined on Drums.  The current lineup is all about bringing a unique musical experience, and with five to six members including Drums, Percussion, Electric Guitar, Bass, Keys and Vocals, you are guaranteed to be entertained.  
The biggest problem that Cadillac Willy faces these days is stage space.   After over 20 years of playing together, Cadillac Willy has received some good recognition.  In 2012 and 2013, Cadillac Willy was named Best Jam Band at the Beachcomber Music awards and their drummer Shawn Shackelford was named Best Drummer.  Recently, The readers of Destin Magazine named Cadillac Willy as BEST BAND.  In 2014 and 2015 the readers of Emerald Coast Magazine voted Cadillac Willy as the Best of the Emerald Coast "BEST BAND".  In 2016 Cadillac Willy was voted into the Beachcomber Hall of Fame and they were Voted Best Dance Band in 2017.

Cadillac Willy has had the pleasure to share the stage with many celebrities like Heidi Newfield from Trick Pony, PNUT, Emeril Lagasse, Dave Goldflies (Allman Brothers Bassist), Eric Lindell, Taylor Hicks (American Idol Winner) , Edwin McCain, Jess Franklin (Branley Gilbert's Lead Guitarist), and other next level musicians looking for a place to jam while vacationing at the beach.



Cadillac Willy Allstar Guest Musicians - (fill ins and sit ins)
*You never know who you will find sitting in at a Cadillac Willy show.


Edwin McCain
Emeril Lagasse
Clay Conner
Kyle Ogle
Chip Lyons
Shane Curle
John Catrino
Justin Brogdon
Jay Allen
Tishamingo
Jess Franklin
Heidi from Trick Pony
Bowen Ballard
Tim Dutrow
Justin Fobes
Jeff Caldwell
Shannon Cherry "Chief"
Morgan from the Harbor Docks
Justin Brogdon
Martin Antoon
Farris Antoon
Mark Harris
Dave P
PNUT
Binky
Steve Ferry
Billy Garrett
Mikey J.
Coleman Mackie
Scott Rockwood
Eric Lindell
Forrest Williams
Reed Waddle
Ben Blumberg
James Dean
Mike Ingram
Jab'o Starks
Zack Rosicka
Dave Goldflies