Cadillac Willy | Founded In The Year 2000
About Cadillac Willy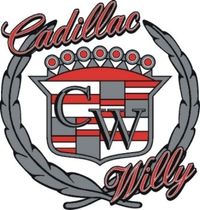 Cadillac Willy played their first gig in the year 2000 and they are still going strong.  In 2017, the band was named Best Dance Band and Metz was awarded Best Keyboardist by the Beachcomber.  Cadillac Willy was honored to be inducted into the Beachcomber Magazine "Hall of Fame" in 2016.  The Readers of Emerald Coast Magazine Voted Cadillac Willy as "BEST BAND" in their 2014 and 2015 "Best of the Emerald Coast" Polls.  Cadillac Willy was also voted "Best Jam Band" at the 2012 and 2013 Beachcomber Music Awards and their drummer, Shawn "Shack" Shackelford was named "Best Drummer".  They were also named "Best Band" by the readers of Destin Magazine in 2012.  The Band is based out of Destin Florida and their influences include Classic Rock and Jam Bands like Widespread Panic, Lynyrd Skynyrd, The Allman Brothers and the Grateful Dead. Cadillac Willy also enjoys playing funky tunes by folks like James Brown, Stevie Wonder, The Funky Meters, Curtis Mayfield, and Bill Withers.  If the ladies start dancing, the band may bust out "old school" some rap jams.  Cadillac Willy can easily adapt to any crowd.  If you are looking for a band that is experienced, versatile and full of energy, please call Cadillac Willy at 850.585.1284.
Current Cadillac Willy Line Up

Metz Barnes on Lead Vocals and Keys
Shawn Shackelford on Drums
Louie Antoon on the Latin Percussion
Clayton Bonjean on Lead Guitar
John David Sullivan on Guitar and Vocals
Ricky Stanfield on Bass and Fog Machine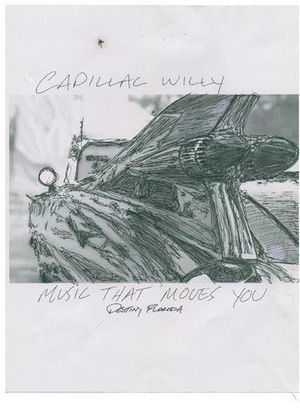 Catch Cadillac Willy at the Spots Below
Sandestin "Baytowne Concert Series"
Red Fish Taco
Shrimp and Grits Festival Destin
Alys Beach
Chautauqua Theatre - Defuniak Springs
AJ's in Grayton Beach

BOOK CADILLAC WILLY TODAY!
850-585-1284
Email Cadillac Willy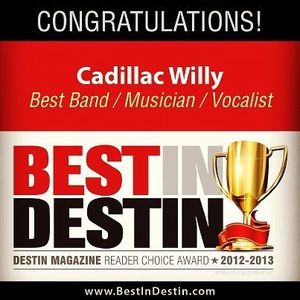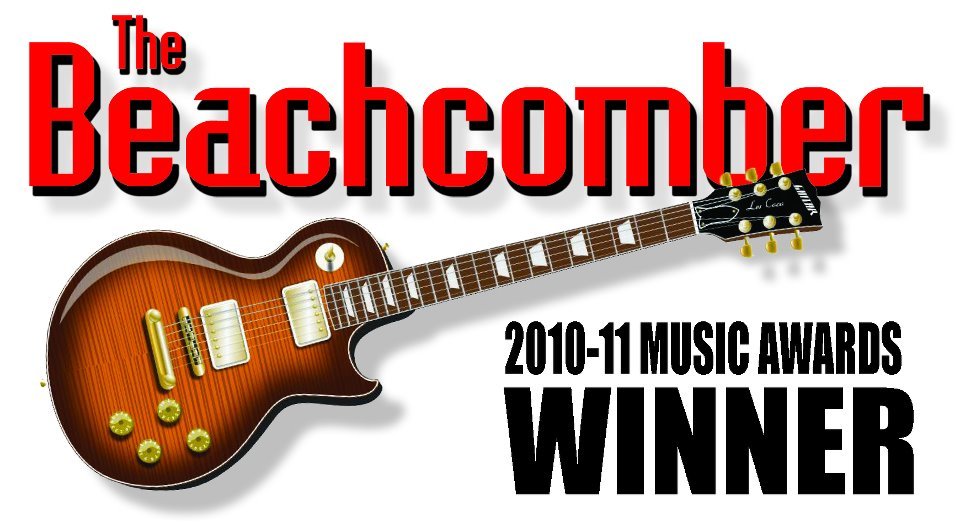 Voted Best Dance Band by the Beachcomber 2017
Metz Voted Best Keyboard Player by the Beachcomber 2017
Inducted into the Beachcomber Magazine "Hall of Fame" in 2016
Voted Best of the Emerald Coast "Best Band" in 2014 and 2015
Voted "Best Band" by Destin Magazine 2012
Voted Best "Jam Band" By the Beachcomber - 2012 and 2013
"Shack" Voted Best Beachcomber Magazine's "Best Drummer" in 2012
 
You are visitor number: 51857